Patients Interviews Highlight Need for Better Outcome Measures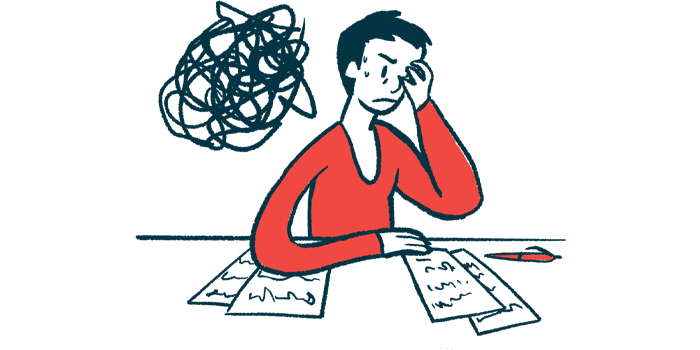 New patient-reported outcome measures capable of adequately capturing and assessing the impact of cold agglutinin disease (CAD) symptoms are needed, a study reported.
Its scientists hope that by identifying relevant patient-reported outcome measures, clinicians and others involved in managing patients' care can gain a better understanding of the concerns and issues that affect those with CAD.
The study, to be presented at the American Society of Hematology (ASH) Annual Meeting and Exposition running Dec. 11–14, focused on identifying symptoms with the greatest impact on the life of people with CAD and on assessing whether current patient-reported outcome measures are appropriate tools for evaluating CAD relevant concepts. The study was titled, "Development of a Cold Agglutinin Disease-Specific Patient-Reported Outcome Symptom Measure."
Researchers, including those with Sanofi, interviewed 37 people diagnosed with either primary or secondary CAD. Participants had a mean age of 67.2, and more than half (73%) were female.
Their most commonly reported symptom — described by 97% of participants — was reactions to cold environments, such as cold or numb feet and hands, and skin discoloration. Other frequently mentioned symptoms included fatigue (95% of patients), shortness of breath (76%), and trouble thinking or concentrating (57%).
Nearly all (87%) patients reported that CAD had a negative impact on their day-to-day lives, including on enjoyable activities (78% of patients), such as those related to gardening and physical health, and social activities (70%).
More than half (65%) noted that CAD had an affect on their mood and emotions.
Most (81%) patients also reported having made lifestyle or behavioral changes to help limit their CAD symptoms, including wearing extra clothing in places that were likely to be cold.
These reported symptoms and their impacts were identified as relevant concepts for CAD by a group of seven clinicians. However, a literature review by the study's authors failed to identify patient-reported outcome measures capable of adequately addressing concerns identified by this group of CAD patients.
Following three rounds of interviews, the team identified 11 items that patients felt were comprehensive to their experiences, easy to understand, and which might help others gain a better understanding of the real-life experiences of those with CAD.
These items included many of the concepts mentioned above, such as fatigue; cold sensitivity; difficulty breathing (dyspnea); wearing extra clothing; limited physical, social, and enjoyable activities; difficulty with usual activities; mood; and feelings of frustration and anxiety or stress.
"These results support the need for a novel [patient-reported outcome] measure(s) that adequately addresses concepts critical to the measurement of CAD symptoms and impacts from the patient perspective," the researchers wrote.
Sanofi is advancing in clinical trials sutimlimab, designed to prevent hemolysis or the destruction of red blood cells that is characteristic of CAD, as a potential disease treatment.